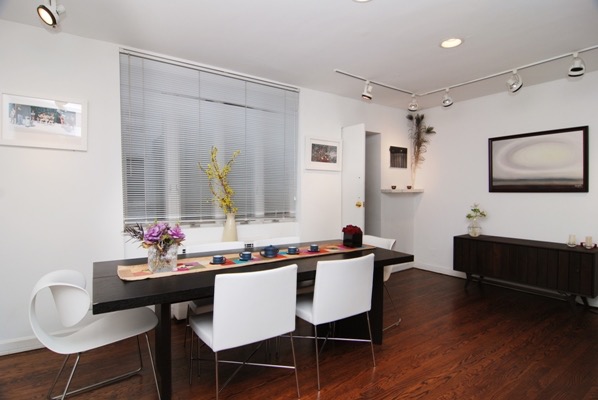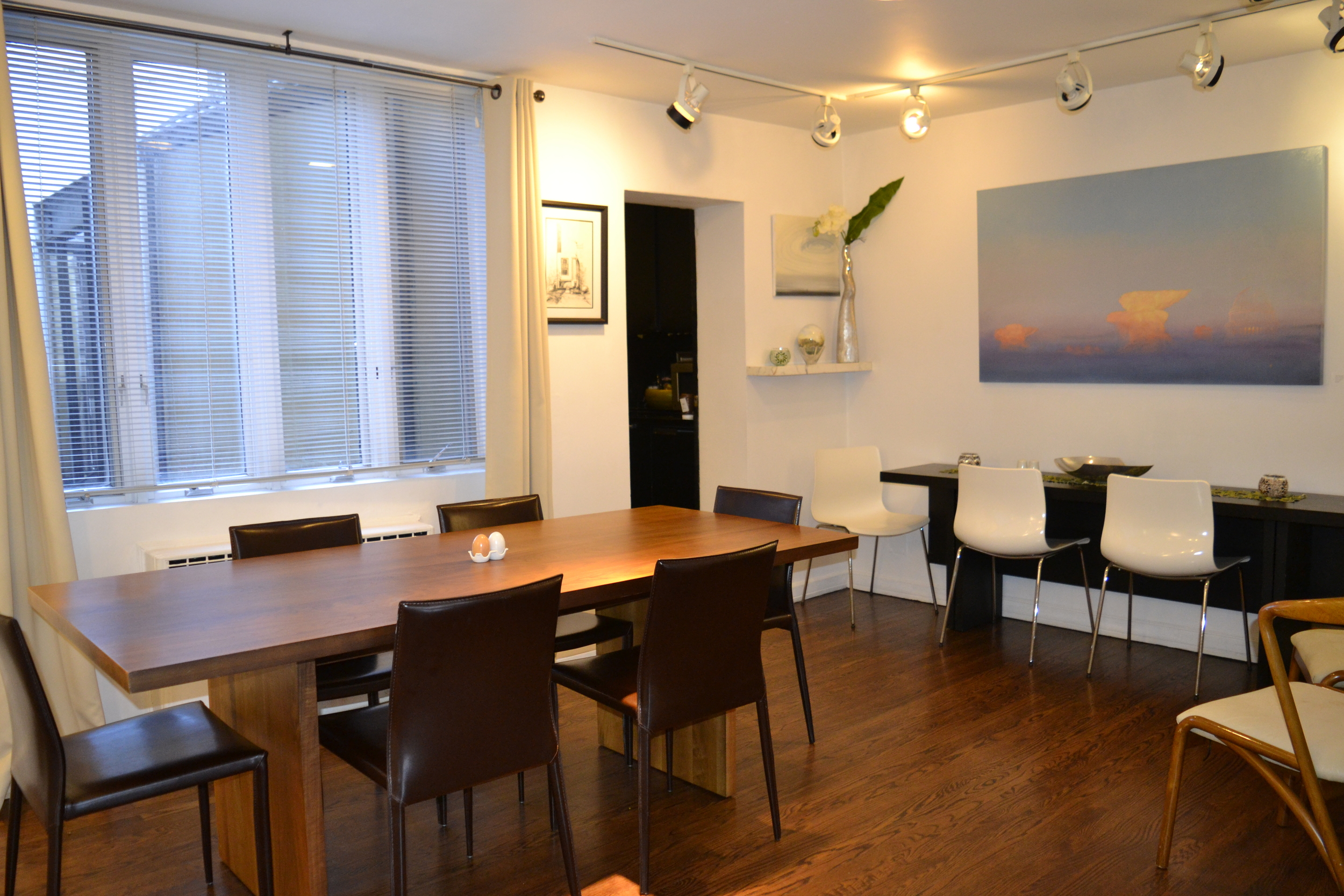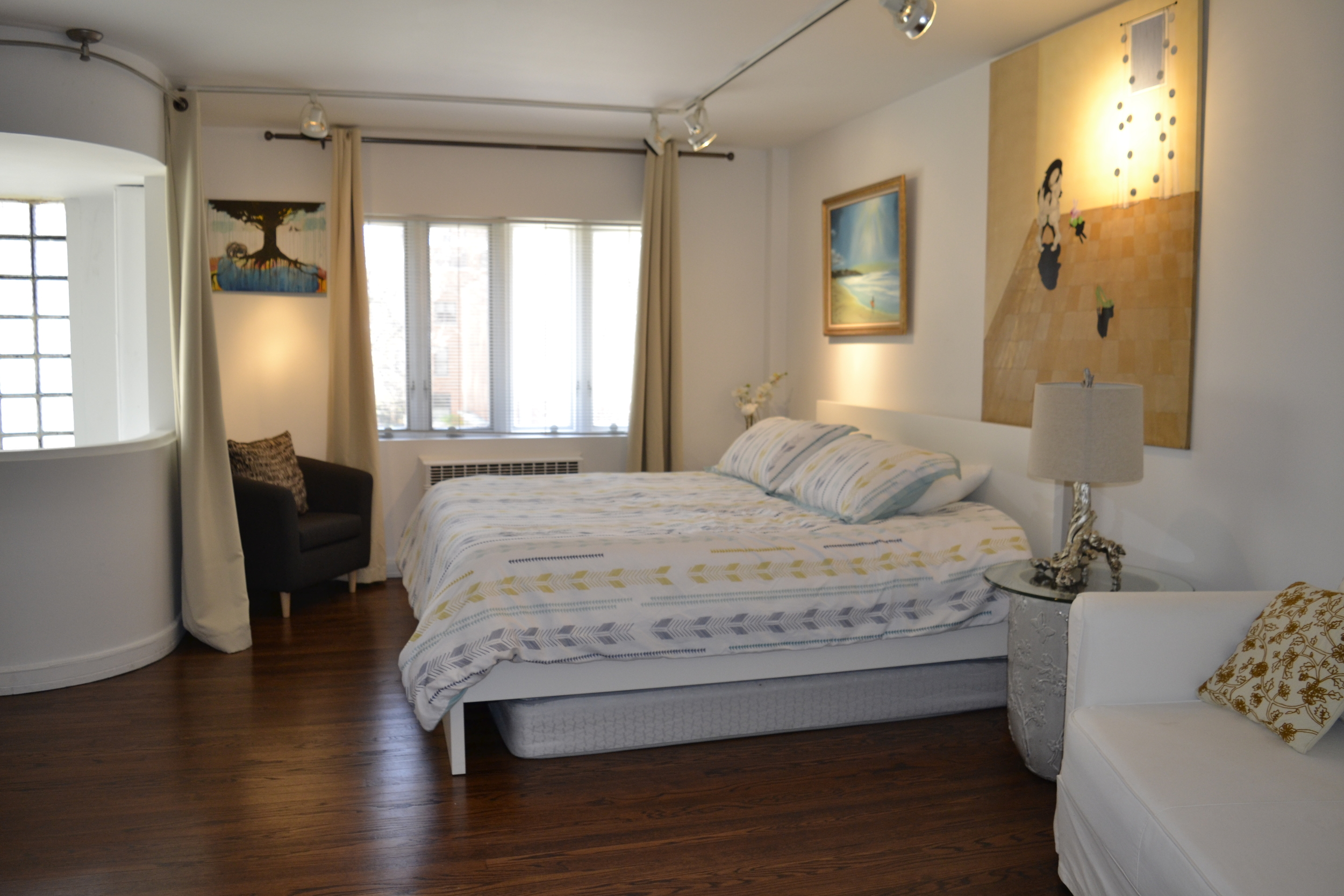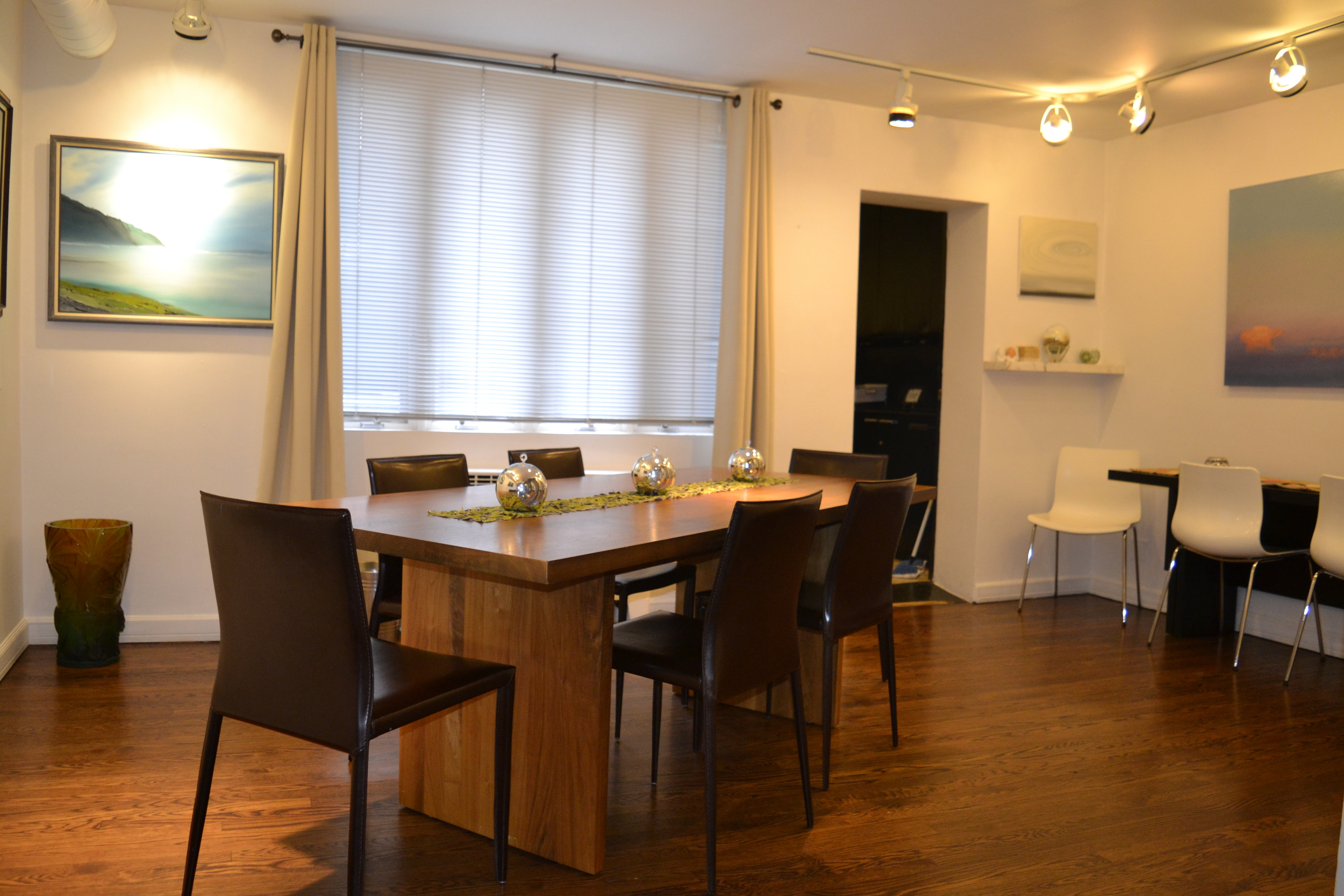 The perfect City getaway.
Featuring Steinway Grand Piano in the spacious living room, the main house offers a great floor plan for perfect entertaining and city getaway with three bedrooms and three full bath.
Description of floors and rooms
First floor - consists a small bedroom suite with full bath furnished with a "trundle" (two singles) bed from Neiman Marcus. With the view to the outdoor garden.
Second floor - Up the stairs is the heart and soul of the home. This enormous living room/gallery space/music room featuring our exquisite Steinway "Grand Concert B" piano. Each year we feature fine art from a leading global artist and this year showcases the artistry of Chinese artist Lucy Liu who painted some of the pieces in the house itself! The second floor also featured our 14th century Tibetan Monk Chest and a 40,000 year old beautifully carved Wooly Mammoth tusk. All of our museum quality artwork is for sale. Also on the second floor is Dining Room. The table comfortably seats 8 and can be extended for up to 16. There is a sofa bed in the living room in case an extra sleeping quarter is needed.
Third Floor - Two beautiful bedroom suites are on the Third Floor. The Master overlooks State Street with Lake Michigan in the distance. The room is so large that it can comfortably sleep 4 people: 2 in the king bed and 2 more on the sofa bed. The large bathroom was recently renovated. The Blue Guest Room features two single beds, overlooks the garden, and boasts a beautifully renovated bathroom.
The entire Main House can sleep comfortably 5, up to 8.
Amenities
Temperpedic Temper-Cloud King Mattress
Walk-in master suite shower and German custom-made closet
Second bedroom suite with two Swedish Luxury Brand Hasten's single mattress
Third bedroom suite on first floor
Fireplace
Fully equipped kitchen with private dinning room
Art Exhibition throughout the year
Grocery and daily maid service upon request (fees apply)
 
Rates
Peak (March 15 - January 3)
$975/night Fri – Sun
$875/night Mon – Thu
Off-Peak (January 4 - March 14)
$575/night Fri – Sun
$475/night Mon – Thu
Entire Mansion Peak (March 15 - Janurary 3)
$1375/night Fri – Sun
$1275/night Mon – Thu
Entire Mansion Off Peak (January 4th - March 14th)
$975/night Fri – Sun
$775/night Mon – Thu
Beautiful, spacious, comfy for sleeping...
"Beautiful, Spacious, comfy for sleeping, and the care we had from Russ was perfect. Kitchen performed beautifully for a dinner party, and we enjoyed every room. Thank you for a wonderful space to celebrate 2015 year end. 2 fridges and lots of glassware for food and drink. Location is unbeatable by the lake and shopping and restaurants, if you wanna go out."
— Sarah, Utah AirBnB, January 2016
Surpasses our expectations!
"Myself and a group of 9 colleagues traveled to Chicago and stayed at the Florsheim while attending a conference. The Florsheim surpassed our expectations! Russ was incredible throughout the booking and planning process, answering all of our (many) questions along the way. The home and the art are beautiful. Surprisingly, the weather in Chicago was gorgeous, so we were also able to enjoy the beautiful patio area. My colleagues commented that there was so much space that it was the best of both worlds- we were able to come together in common areas when we wanted to, and able to retreat to our rooms that felt both quiet and private when needed. We have an annual party for colleagues past and present at the conference, and Russ was gracious in allowing us to host it at the Florsheim- which made for a wonderful experience and decreased cost (compared to dining out). The only snag I would say is that sometimes the key pad/key can be difficult, but if that is the biggest snag we faced, I think that's pretty good. We had a wonderful time and are so grateful to have been able to stay in such a beautiful, historic home. I highly recommend it!"
— Marissa, North Carolina, November 2015
Had a blast!
"Had a blast! I don't remember the last time I had so much fun. Our theme for this trip was reality TV. So we basically has a 3 day reality series with no cameras. I was pleased with the fact that the house was exactly like the pictures. We will definitely return!"
— Nailah, Michigan, October, 2015
Your vacation getaway is waiting.